Home of Hydra Set® Precision Load Positioning Systems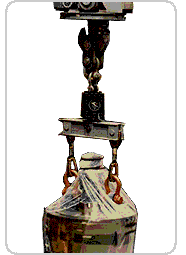 The more valuable your load, the more you need the Hydra Set.
Since 1965, thousands of Hydra Set Precision Load Positioners have been utilized in a wide range of industries and rugged environments worldwide.
Installed between the crane (or hoist) and the load, Hydra Set is a valuable positioning device that enables the operator to mate and de-mate loads from ½ ton (453.6 kg) to 300 tons (272,000 kg) to within 0.001 inch (0.025mm).
The Hydra Set eliminates up and down oscillations that can result in damage to the load and support fixtures, or worse, place workers at risk.
This video shows the Hydra Set and in action.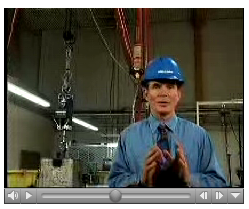 See how the product works and how it can be operated remotely.
More than 3,000 Hydra Set Load Positioners are utilized in a wide variety of industries and applications, including rugged environments worldwide.
AEROSPACE: Satellite assembly, positioning and testing
COMMERCIAL AVIATION; Component assembly and load testing; landing gear and horizontal/vertical stabilizer assembly; engine installation and removal
NUCLEAR AND FOSSILE FUEL POWER GENERATING PLANTS: Construction; fuel rod replacement; transformer placement; turbine teardown, rebuild and bearing changes
HEAVY INDUSTRY: Mill roll changes; bearing inspection; tool and mold changes, machinery loading
See About Us